During that time Andrew has been instrumental in the development or refurbishment on over 3.0 million sq ft of offices on most of the strategic urban and business park developments in Somerset, Devon and Cornwall.
Andrew has also led the market on alternative uses for outdated office stock with the first conversion of an office building in Exeter to student housing and a series of PDR conversions of offices to residential and Hotel in Southernhay Gardens. Others for educational use.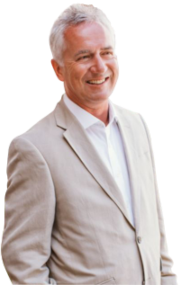 Lettings & Sales
The best agent for you is the one who already knows which company will rent or buy the space – that will deliver the optimal result! And that can often happen. Cascading from this - which business sector or sectors will be attracted to it and that informs the marketing strategy and targeting of the opportunity.
Often the opportunity is misplaced or needs to be reshaped or represented to match with those target markets identified.
Sometimes bold and brave decisions need to be made to re - brand the product to match the market. And that can be an major investment but a cost benefit analysis can often demonstrate added value and results will follow.
What you need is the experience and knowledge to inform these decisions. And the cognisance of current and emerging trends in the workplace and workspace markets.
The workplace has been changing over recent years and more so with some business sectors than others and this change has accelerated as a result of the pandemic.
Take a look at our Exeter Office Market Report and review the Resetting Trends we are seeing in the market.
Property Search and Acquisition Advice
Your office is often a showcase of your business as well as being the place for your people to meet collaborate and inspire. And drive productivity.
It has always been important to get proper market – leading advice when moving offices. Where expanding or contracting moving offices can be as stressful as moving house.
So let the experts who deal with this sector on a day to day basis assist. Proper advice from experience will save money in the short and long term.
It is a stage by stage process:
Understanding your business plan which informs your accommodation strategy
Developing a brief jointly with you
Identifying those opportunities which can fit that brief – and off market options which may work depending on circumstance
Reporting on those opportunities and evaluation based upon pre – determined criteria
Shortlisting and visiting
Feedback and re – evaluation if necessary
Selection process and cost benefit analysis
Negotiation of terms
Space – planning and feasibility assessment
Ensure exit strategy from existing premises mitigates costs
Finalise Heads of Terms and instruct solicitors
Monitor
Deliver move and open new office
And celebrate your new office opening….
Workplace and Accommodation Strategy

How you decide on what and where your workplace is?
Times have changed…
Review how home working has performed?
Do you want to be in town or out of town?
Which teams and individuals need to be in the workplace and for how long?
What type of workplace and workslace do you want?
How will you use space to meet collaborate and integrate?
Assess proportion of workstations to meeting rooms collaboration space and breakout areas?
All this adds up to an Accommodation Audit
That informs the office search and strategy...
Sustainability Mandates



It is now a statutory requirement not to occupy an office with an EPC rating less that an EPC E so an F and G rating means that the landlord needs to upgrade the accommodation to improve it's energy performance.
So if you are moving you may need to think about your exit liability if you have to re – let as well as entry into your new space.
Most businesses have a Corporate Social Responsibility whether it's written or unwritten which set out your aspirations and ways to improve the carbon footprint of the office.
There are easy and cost effective ways to improve your energy efficiency and to reduce your carbon emissions. We work with specialist consultants who can give you this advice.
Our Mission on every instruction and transaction whether letting or sale or development is to improve the EPC performance and carbon footprint reduction of the office let sold or acquired. If every agent did that the effect would be exponential.

Development Consultancy

To build your own "perfect" office is everyone's dream…
Whether you are a developer or an occupier looking to create something new it is always a challenge to:
Future - proof a design to ensure value retention and flexibility
Get the timing right
Get the specification right
Get the carbon footprint as low as possible
Make the budget fit or the development risk minimal
Deliver in time and to cost budget
Forward planning and getting the Team right in the first place is critical. Agency advice is complementary and essential to this process.
Market Analysis and Reporting

Historical data and statistics inform future decision making.
Trends in building and workplace designs inform changes in accommodation strategy….
Analysis of Supply and Demand current and emerging and resetting trends all add to the mix.
Working examples and exemplar case studies often guide the way to the optimal solution.